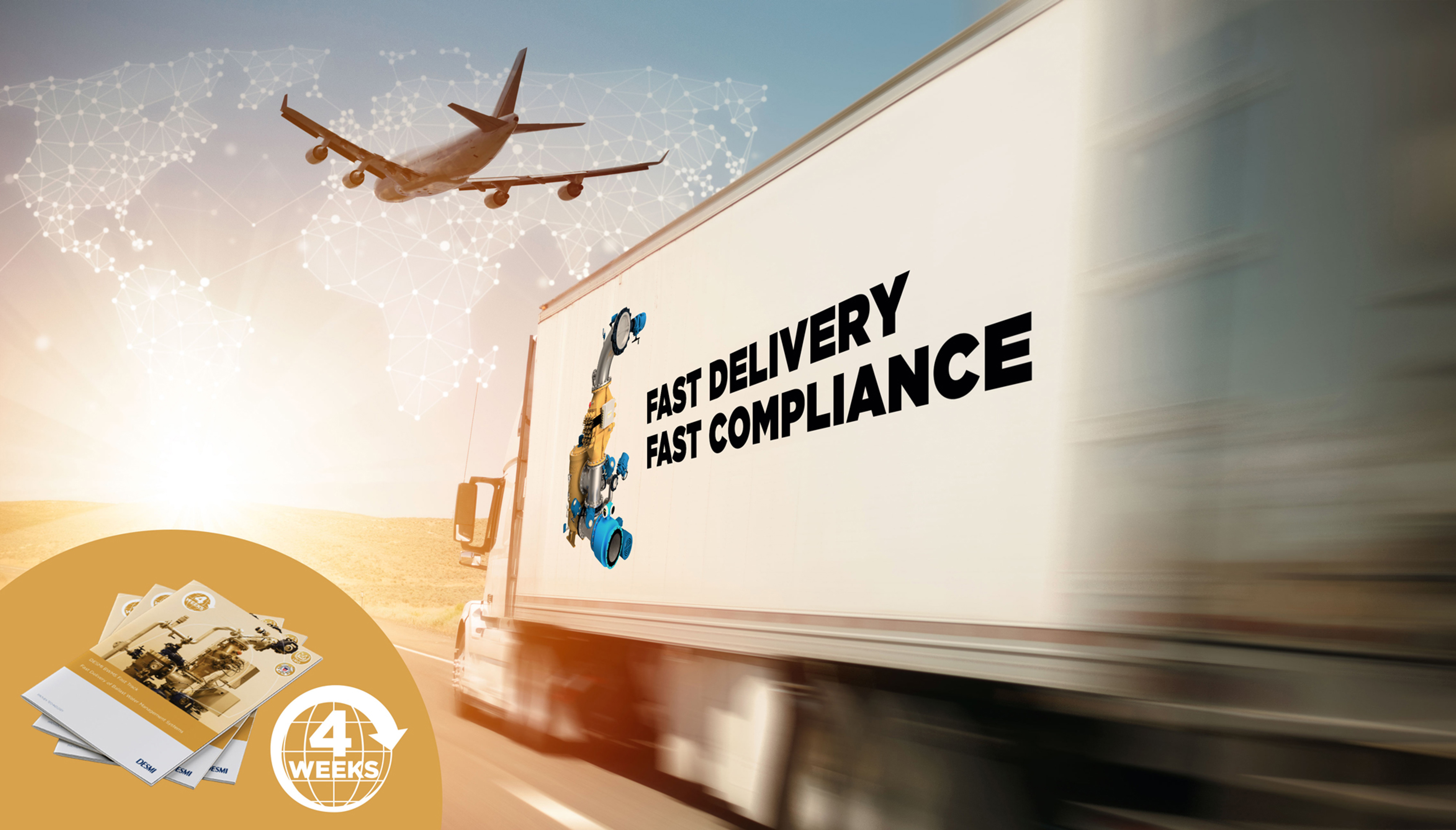 January 2020
DESMI BWMS Fast Track
Fast Delivery of Ballast Water Management Systems
If you are in urgent need of a ballast water management system that can be installed easily and quickly, DESMI Ocean Guard supplies a selection of loose components and skid mounted ballast water management systems within four working weeks.
All you have to do, is to tell us the delivery address and whether you will install the system yourselves or we are to help you. Our skilled service engineers are ready to assist you. It is  as easy as plug and play - and you get an outstanding performance.
You get a fully compliant system that is easy to install. The system is fully automatic and can be completely integrated into your ship's automation system.
No matter which system you choose, you are guaranteed a system with IMO and USCG type approval and the following benefits:
The smallest footprint in industry

Only system in the world with integrated stripping solution

UV unit in seawater resistant Nickel-Alu-Bronze

Two hours' holding time on USCG TA certificate

No salinity or temperature limitations

100% chemical free treatment