CompactClean Bulker
The CompactClean Bulker Ballast Water Management System saves money for owners and operators of bulk carriers.

The CompactClean Bulker BWMS offers bulk carrier ship owners a ballast water management system at the same proven, high DESMI CompactClean quality, but at a lower cost.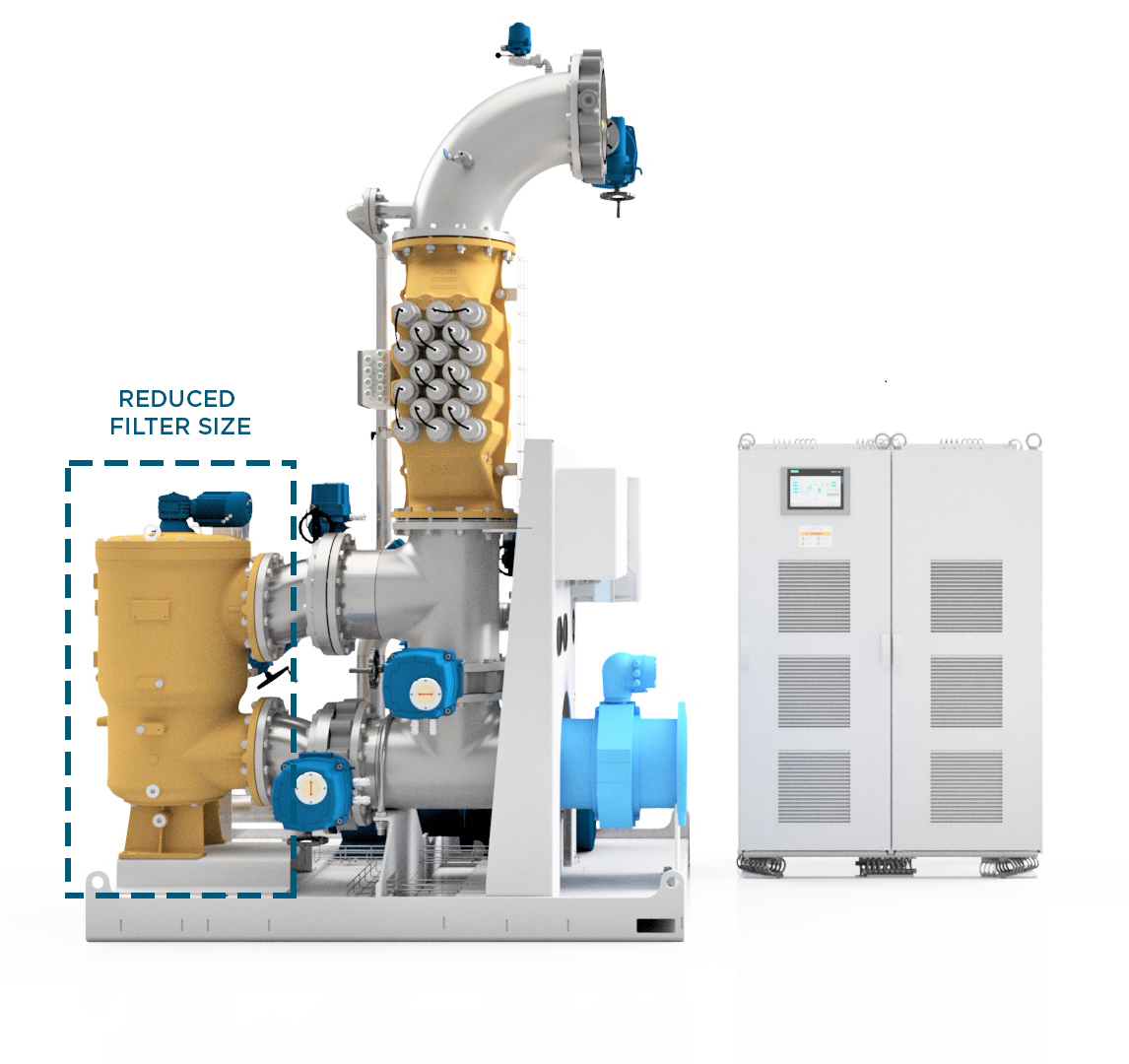 Dual mode: IMO and USCG
The CompactClean Bulker uses the same dual mode software as the CompactClean OptIMO solution. Dual-mode software takes care of the correct treatment scheme after the operator inputs which mode to operate the system in. 
The destination port will determine whether the system should operate in IMO or USCG mode.
Top UV treatment in challenging waters
The CompactClean Bulker BWMS treats waters at the same high rates as our CompactClean OptIMO systems. It can treat waters with UV transmission (UVT) quality all the way down to a record breaking low 40% UVT in US territory and 35% in the rest of the world (IMO mode)
The CompactClean Bulker offers all the other benefits as our usual, high quality CompactClean solutions - from fully automated operation to low footprint and more.
CompactClean (Model)

Max Flow

(Both modes)

Ballast

[m3/h]

Max Flow

(IMO mode)

De-Ballast

[m3/h]

Max Flow

(USCG mode)

De-Ballast

[m3/h]

135-340

135

370

250

190-340

190

370

250

135-500

135

510

340

190-500

190

510

340

250-500

255

510

340

250-750

255

750

500

340-750
340
750
500
340-1000
340
1200
870
500-1000
515
1200
870
500-1500
515
1650
1180
750-1500
770
1650
1180
750-2100
770
2500
1740
1000-2100
1040
2500
1740
Max treatment (CompactClean Bulker 500-1000 as example):
| | |
| --- | --- |
| IMO Ballast | 515 m3/hr |
| IMO De‐Ballast | 1200 m3/hr |
| USCG Ballast | 515 m3/hr |
| USCG De‐Ballast | 870 m3/hr |
Specifications:
| | |
| --- | --- |
| UV reactor size | 108 kW |
| Filter size | 515 m3/hr |
| Main pipe dim. | DN300 |