March 2021
Milestone achieved: 50 Stolt Tanker vessels now has CompactClean BWMS in operation
"We are proud to announce that we now have 50 Stolt Tankers B.V. vessels commissioned and operating more than 100 CompactClean BWMS" says Rasmus Folsø, CEO in DESMI Ocean Guard A/S.
The first Stolt Tankers vessel with CompactClean BWMS was commissioned in January 2019, and now just 26 months later another 49 Stolt Tankers vessels have been equipped with CompactClean. 
This result has been achieved through close collaboration between DESMI and Stolt Tankers throughout the entire process, including design, coordination, commissioning and operational support.
DESMI Ocean Guard Technical Manager Mark K. Andersen is very pleased with the collaboration with Stolt Tankers:
"It is truly a milestone to have the 50th Stolt Tankers vessel in operation with CompactClean BWMS. Furthermore, to be able to receive Stolt Tankers appreciation of our cooperation and performance of CompactClean BWMS at the same time makes it even more special. We are proud and pleased of this joint accomplishment and excited about the cooperation in the years to come".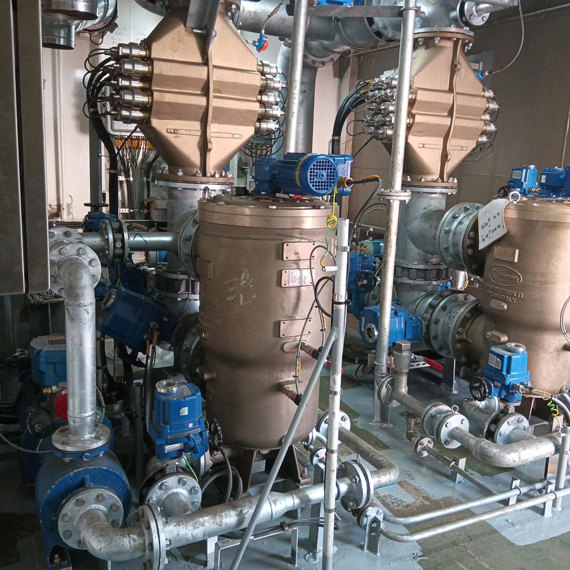 Furthermore, the systems have no salinity or temperature limitations, and has no special flowreduction in order to be compliant with US requirements. 
All in all this makes CompactClean BWMS the most versatile UV based BWMS on the market, a fact that is acknowledged and appreciated by Stolt Tankers.