Standard Systems & Configurations
Many Sizes - For your specific needs. Available as loose components, skid-mounted or containerized.
Our systems can be delivered as loose components, skidmounted or containerized. Loose components mean that the system will be assembled on board the vessel, and this is often necessary for retrofit projects or installation of large systems.
We often deliver skid-mounted systems as they are the optimum solution for new buildings and small to mediumsize systems.
Complete containerized systems are a third option, which is used for retrofit on container vessels or on the deck of tankers with no space available elsewhere.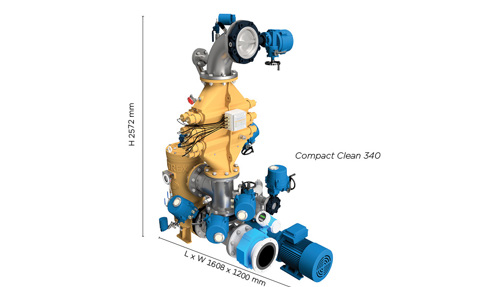 Find more information in our brochure